We're proud to share the second edition of our Impact Report, which showcases our commitment to a triple bottom line by going beyond the economic bottom line to measure our social bottom line based on every stakeholder's well-being, and our environmental bottom line of their impact on Mother Nature.
A Note from Ryan
"Every time someone enjoys the delicious Powers of SAMBAZON Açaí, a positive socio-economic chain reaction is set in motion from the Amazon to the world. This impact report is a description of these positive reactions."
- SAMBAZON Co-Founder & CEO Ryan Black
AREAS OF IMPACT
PROTECTING THE AMAZON:

It's right there in our name: SAMBAZON is an acyonym for the SustainAble Management of the Brazilian AmaZON. We keep that in mind with every decision we make.

PRODUCT WITH A PURPOSE:

From its origin on the palm tree, to the finished product in your palm as you take a bite: every step of our Açaí's journey is purposeful.

CHANGE STARTS HERE:

Since our inception, we've been committed to lifting up those in need and making the world a better place for all.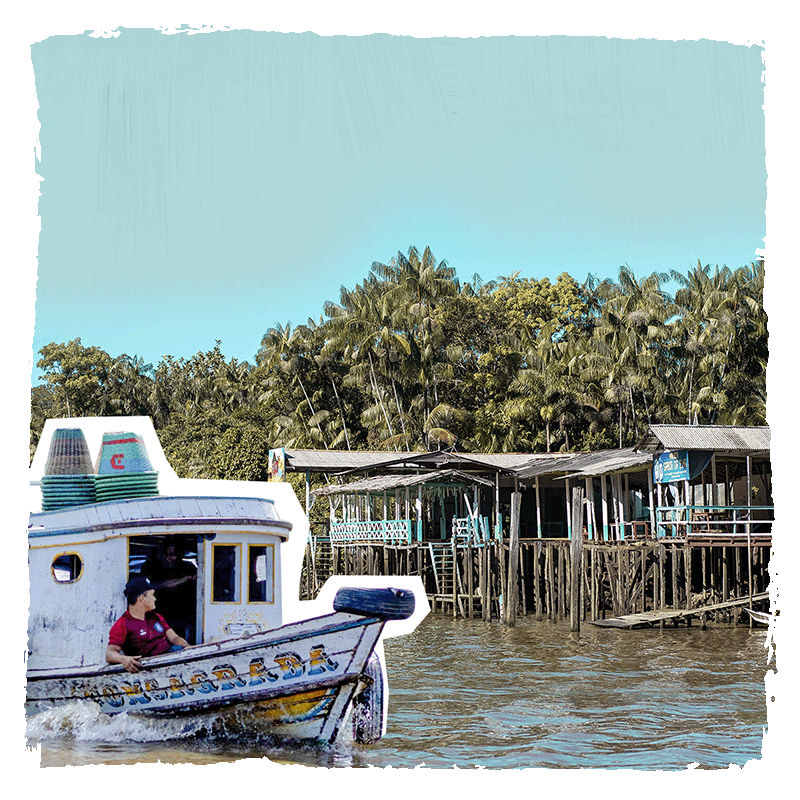 Protecting the Amazon
SAMBAZON'S FIRST AND MOST IMPORTANT MISSION
Through our Fair Trade Certification, we support the people and biodiversity of the Amazon Rainforest. Funds have supported a wide variety of projects including forest conservation research and education, Construction Projects, and Quality of Life Improvements for our harvestering communities.
Product with a Purpose
GOING BEYOND THE LABELS
Our intention is to go beyond the label and ensure a palm-to-palm experience based on a sustainable supply chain, renewable energy, reduced waste, and improving our packaging through the achievement of our Eco-mmitment by 2030.
Change starts Here
OUR U.S. AND LOCAL INITIATIVES
From helping at home through volunteering, donating, and the creation of a social impact film called Seeding Change, SAMBAZON is committed to making a difference in the world through our community, culture, and consumers.